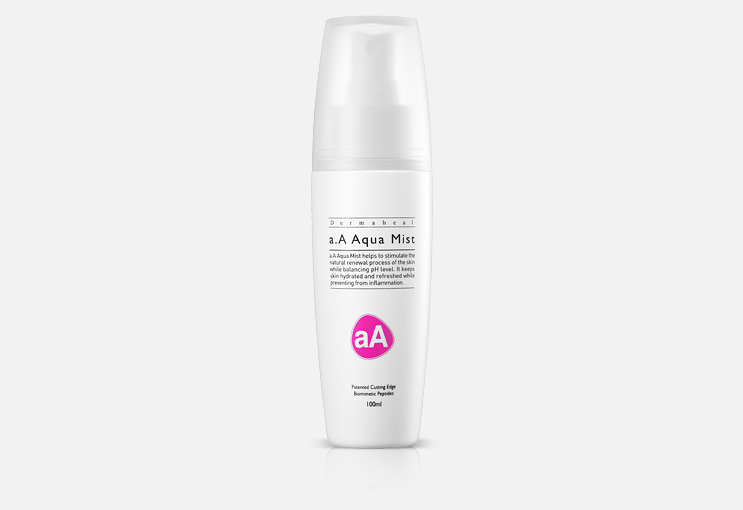 a.A Aqua Mist 100ml PT
a.A Aqua Mist helps to stimulate the natural renewal process of the
skin while balancing pH level. It keeps skin hydrated and refreshed
while preventing from inflammation.
CLINICAL TEST
ACTIVE INGREDIENTS

Oligopeptide-24(CG-EDP3), Oligopeptide-51(CG-Purilux)
Tripeptide-41(CG-Lipoxyn), Heptapeptide-10(CG-Aflamin)
Lipoxyn, Purilux, EDP3, Aflamin Wintergreen, Azelaic Acid,
Hexamidin diisethionate
DIRECTION FOR USE

After cleaning your face with a.A Aqua Cleanser, spray
a.A Aqua mist onto your face and target areas on a daily
basis to revitalize and invigorate your skin.