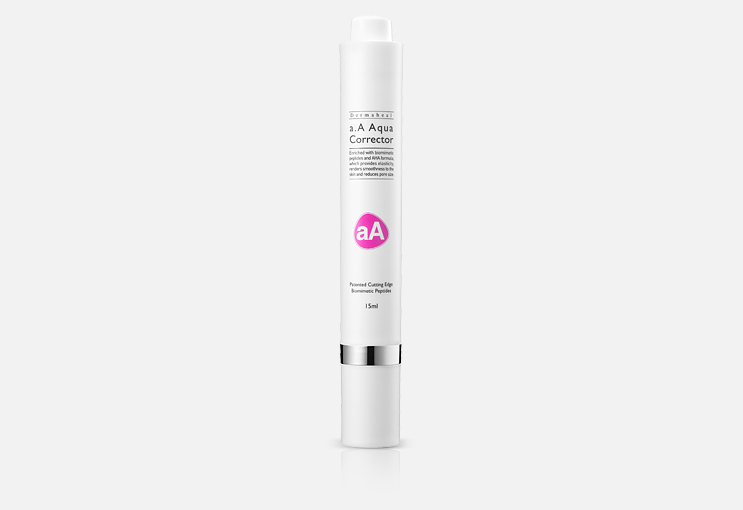 a.A Aqua Corrector 15ml PT
Enriched with biomimetic peptides and AHA formula, which provides
elasticity, renders smoothness to the skin and reduces pore size.
ACTIVE INGREDIENTS

Oligopeptide-24(CG-EDP3), Oligopeptide-51(CG-Purilux)
Tripeptide-41(CG-Lipoxyn), Heptapeptide-10(CG-Aflamin)
Lipoxyn, Purilux, EDP3, Aflamin Wintergreen, Salicylic Acid,
Azelaic Acid, Hexamidin diisethionate
DIRECTION FOR USE

Apply a.A Aqua Corrector with applicator on the target area.
Use every morning and night. Do not use your fingertips.